Remodeling On A Budget
August 16, 2020 | Starr Tingle
Remodeling on a budget – I've created a list of my top seven tips to help you update your home without blowing your budget. Costs can add up quickly, but completing a remodel within your budget is possible.
This blog post is about seven tips for remodeling on a budget.
Whether the end goal is to have your dream kitchen or an updated bathroom, these seven tips will help you stay on track. Dive in and see how you can be financially savvy when taking on this project!
1. Save Money Before You Start.
This is SO important when it comes to a successful remodel! I wrote a blog post on 10 Ways to Save Money for a Remodel. You can find it here. Having the money on hand, instead of borrowing it, saves closing costs and interest costs.
2. Declutter Hard.
Decluttering a room can leave it feeling fresh and new! Maybe you'll find your newly decluttered space doesn't need as much work as you thought it did, which would be a big money saver!
3. Repaint Walls.
Repaint the walls using bright and light neutrals to make your space feel more spacious and more up to date, instantly.   For tips on how to paint a room, check out this blog post by my DIY favorites, Young House Love.
4. Do The Work Yourself.
If you are handy and have the time, there is no reason you cannot do a lot of the work yourself. There is a treasure trove of "how-to" videos on Youtube! Just be sure to plan each project in advance to save time and frustration.
5. Be Your Own General Contractor.
Taking on this role is not easy, and it will require more work. However, in the end, this is the way to ensure you get everything you want – totally worth it! Combine this with tip number 4, and you are on your way to saving big money on your project!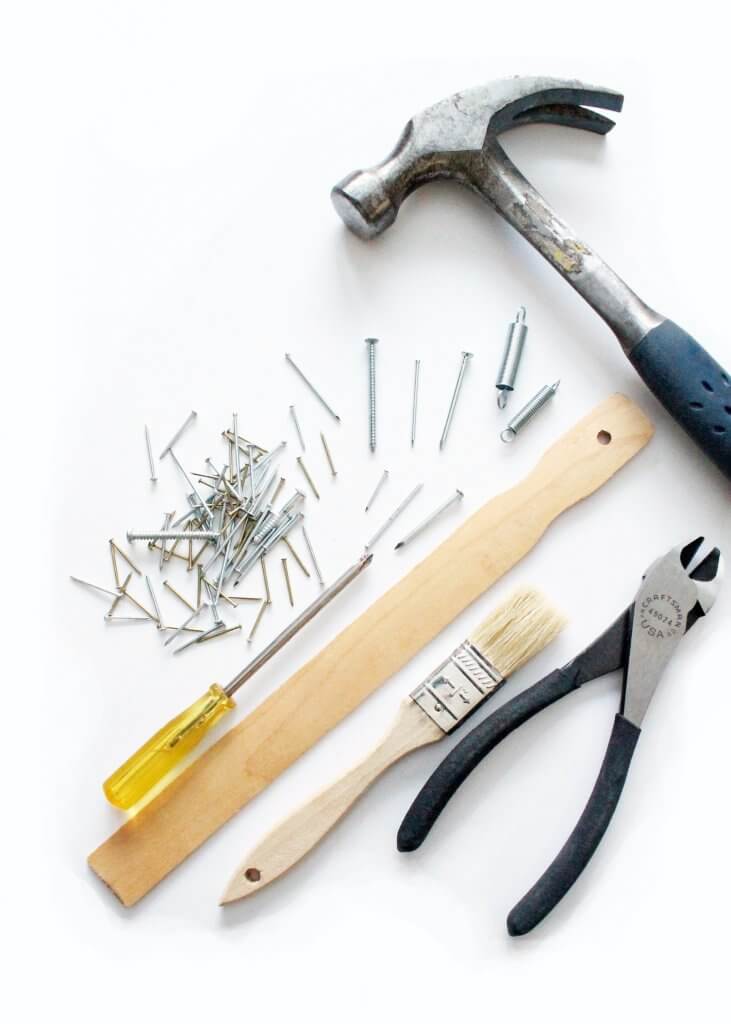 6. Shop Hard For Fixtures.
If you shop at local supply houses, ask to see their "scratch and dent" items and ask for discounts if you pick up things rather than have them delivered. If you shop at a big box store, keep an eye out for sale items. I have heard that if you make them an offer on the sale items, they will often accept. Somebody, please try this and let me know!
7. Don't move walls, plumbing, electric, or HVAC runs. 
This saves significant money. Work with the space you have and be creative! Some things are not worth the expense they create.
This post highlighted seven tips for remodeling on a budget.
I hope you now feel confident in your ability to tackle your next budget-friendly remodel project! I am committed to educating homeowners and helping them love the process of remodeling their home. Taking the time to prepare for this process while also remaining within your budget are both essential and will make the entire process more satisfactory! If you have a specific remodel question, send me an email at Starr (at) starrtingle.com. I would love to help you out!
Be sure to follow me on Facebook @Sanctuary Homes and Instagram at @sanctuaryhomes. THANK YOU SO MUCH FOR YOUR TIME!! Chow for now!